Here are some helpful links – Got more? E-mail them to us and we'll post them.
Educational:

– Earn your degree in naturaopathic medicine in Seattle, WA

American University of Complementary Medicine – Earn a variety of degrees or certificates at Los Angeles' only graduate degree granting school of oriental and holistic medicine.

– Earn your degree in holistic medicine via this high quality distance learning program.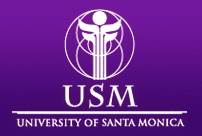 – Earn a degree in Spiritual Psychology in Santa Monica, CA
Environmental:

World Wildlife Fund – Get involved in protecting our precious resource and protecting our wildlife. Visit their great store and adopt a wild animal or buy some cool stuff.

– Purchase carbon offset credits to offset your impact on global warming for your home, air travel, ground travel or hotel stays. Your donations go to fund green energy projects around the globe.

– Defenders of Wildlife is one of the country's leaders in science-based, results-oriented wildlife conservation. They are running a great campaign to stop the inhumane aerial hunting of wolves in Alaska and you can also adopt animals on their website.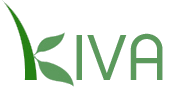 – Poverty is its own threat to our environment on many levels. Learn about the power of microlending through this reputible organization. Lend a little or a lot and Kiva will take care of the rest.
Spiritual:
His Holiness the Dalai Lama – This man inspires me to be a compassionate forgiving person. You needn't be religious or even spiritual to understand his sense of humor and wisdom.
Quantum Activists – Dr. Amit Goswami, Ph.D Dr. Goswami perfectly articulates my understanding of the Universe in all it's divinity and amazing science. His documentary is eye opening and inspiring! Check it out.
Susan Miller's Astrology Zone – Susan Millers monthly astrological forecasts are always informative and fun. Read both your sun and your rising sign if you know it.
Other:

Intrepid Fallen Hero's Fund supports the thousands of military personnel and their families who are affected by the current military conflicts. No matter what your position on the situation in Iraq you can help these people heal from the injuries they have incurred.

American Institute of Philanthropy – CharityWatch.org. Check out your favorite charites on their list and see their grade for the effective use of your dollars. AIP is the most rigorous of the charity review organizations.
Creative: